Medicare Supplement Insurance
Your Medicare Supplement Experts – Open Enrollment Starts October 15th
Are you struggling with making the RIGHT decision or helping someone with a Medicare supplement plan?  Are all the options just starting to look like Alphabet soup? Don't fret, we can help. With parts A, B, C, D and Medicare supplement plans that run from A through N, it's no wonder you're confused.
At Insurance Planning Alternatives, we believe in taking care of the whole you with the right Medicare supplement plan to fit your lifestyle. As Grand Junction's Trusted Choice independent insurance agency since 1988, we work with you and your doctors to find the right plan not only for today, but for tomorrow and into the future as your healthcare needs change. Medicare alone will NOT cover it all. Make sure your coverage doesn't leave you in the gap when YOU need it most. There's absolutely NO cost to talk to us. Let us help you get control of your healthcare, don't wait until it's too late.
Don't get stuck without it. Call us today at 242-7526 to schedule your consultation.
Please Note: We do not offer every plan available in your area. Any information we provide is limited to those plans we do offer in your area. Please contact medicare.gov or 1-800-MEDICARE to get information on ALL of your options.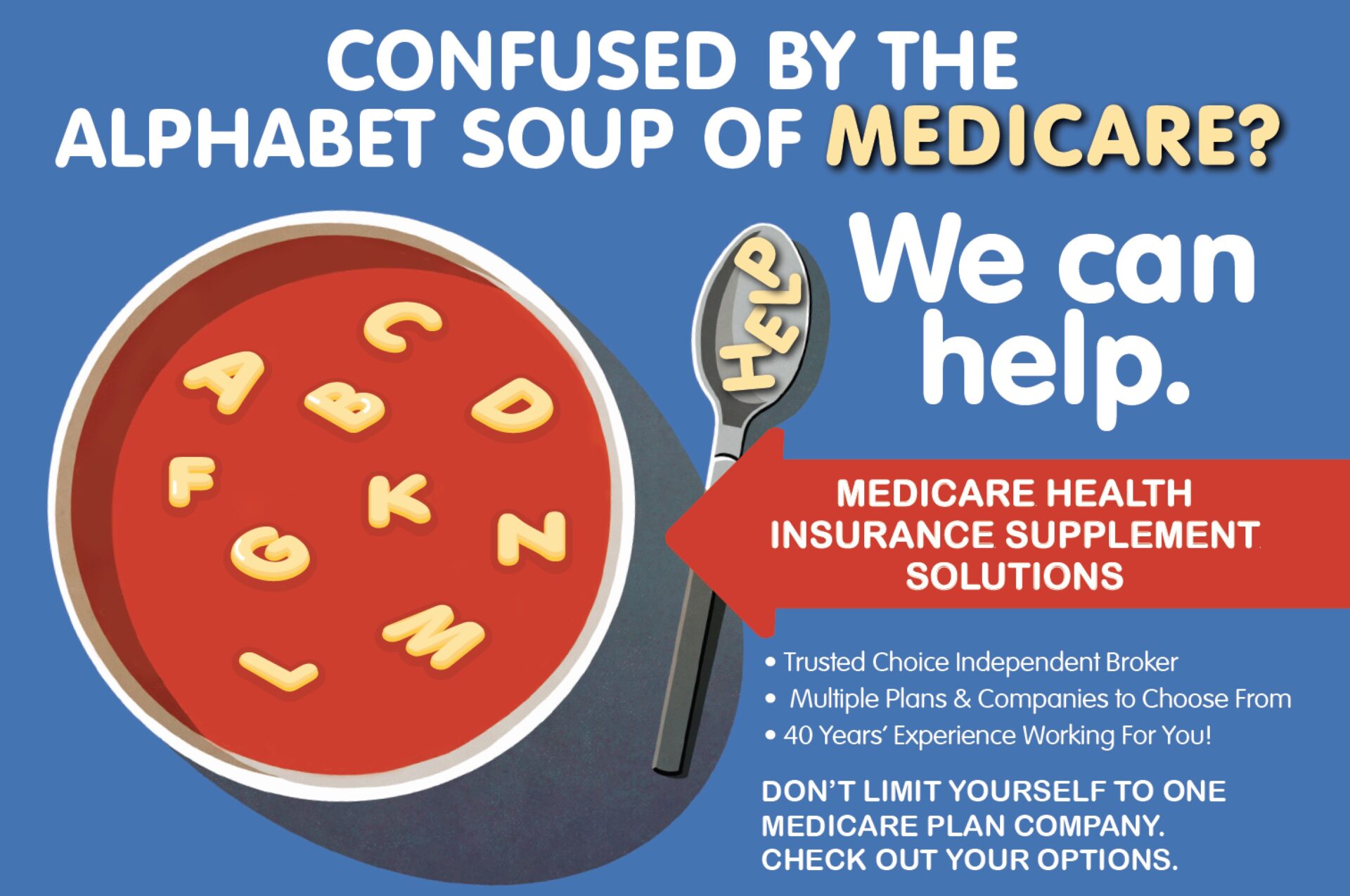 Medicare Supplement (Medigap)
Medigap plans like Plan G & Plan F supplement your existing medical coverage and include deductibles, co-insurance, and more.
MedAdvantage
MedAdvantage plans are offered by private companies and have very low premiums. They combine Medicare Part A, Part B, Part C & Part D.

Medicare Part D Plans
Private insurance companies offer part D drug plans to cover prescriptions. They can be purchased as a stand-alone product or paired with Medigap.
Your information is valued at Insurance Planning Agency. We will not disclose any of your information.
ADDRESS
2795 Skyline Court
Grand Junction, CO 81506
US